On October 7, 2022, the British development company Hello Games released the Nintendo Switch download version of the space exploration game " No Man's Sky " (hereinafter "No Man's Sky ") (Bandai Namco Entertainment released the package The version will also be released on October 6)
No Man's Sky" is a sci-fi action adventure released on PlayStation 4 in 2016. The player becomes a single traveler and can freely explore the vast universe on a spaceship.
 This work is characterized by a wealth of content such as item collection, crafting, and combat. Travel freely in search of new planets, set up bases on your favorite planets for survival, or even fight space pirates, all with a high degree of freedom.
For those who like science fiction, it is definitely a work that will shake their hearts, and the author also longed for an adventure in space and decided to descend into the world of "No Man's Sky". Here, as a newcomer traveler, I would like to introduce how I actually experienced planet life and what I found attractive, and how I can enjoy it.
A vast universe where stars are scattered that can not be visited even if there is a lifetime
 In the world of "No Man's Sky", there are countless encounters with planets!
 This word is not an exaggeration, there is actually more than 1800 quadrillion (18,446,744,073,709,551,616 to be exact) planets in this work. To put it simply, if we were to visit one planet a day, it would take more than 27,000 years to visit 100 million stars. I can't help but feel the romance of having a fateful encounter with a planet out of the number that I can't visit in my lifetime.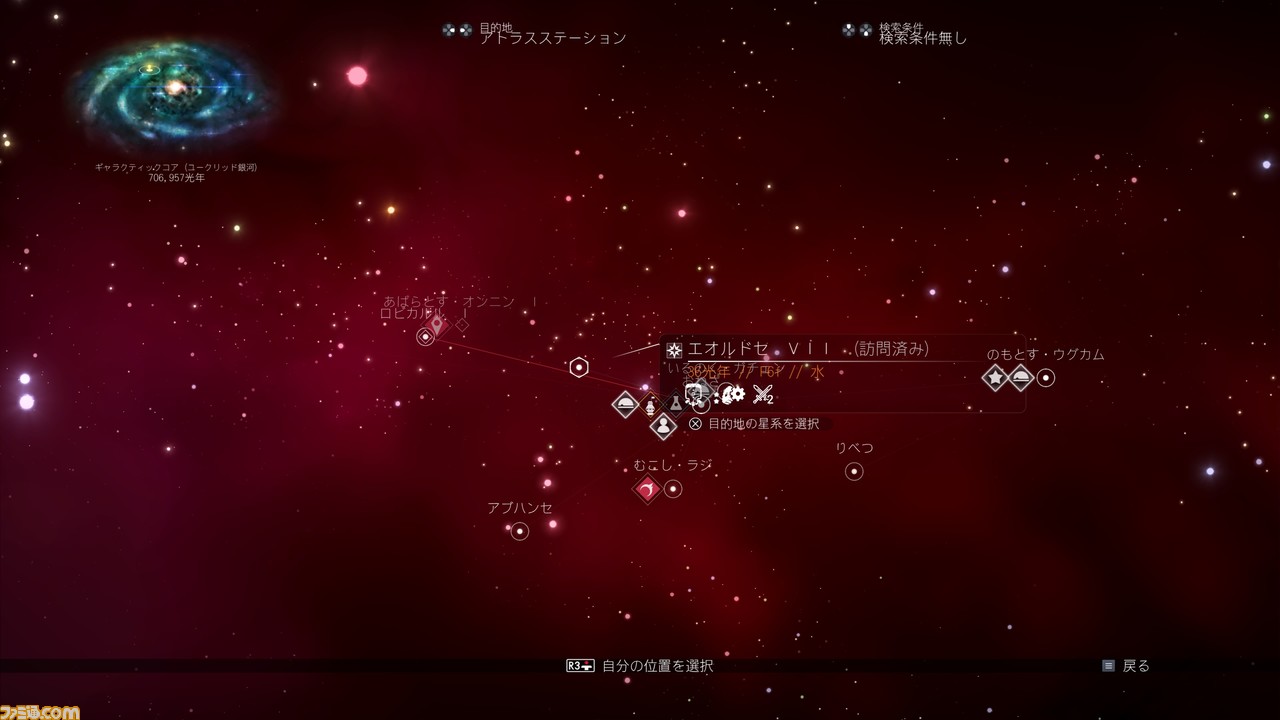 Of course, even if it is a planet, the landscape of the stars varies. If the environment is different, the organisms that live there are also different. For example, plants that can only be obtained on stars with specific climates, giant parasites that nest in stars, and so on.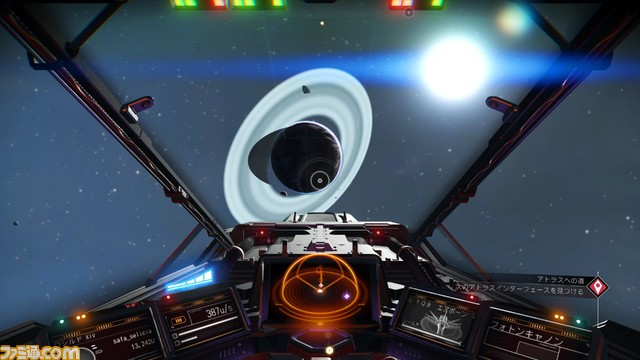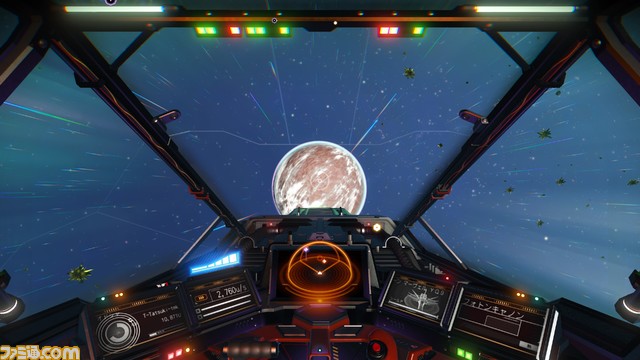 When you land on the first star, the first thing that surprises you is the size of the planet. Even if you walk a little, the invisible horizon spreads endlessly. At the same time, you will be able to realize that you are now in a vast universe.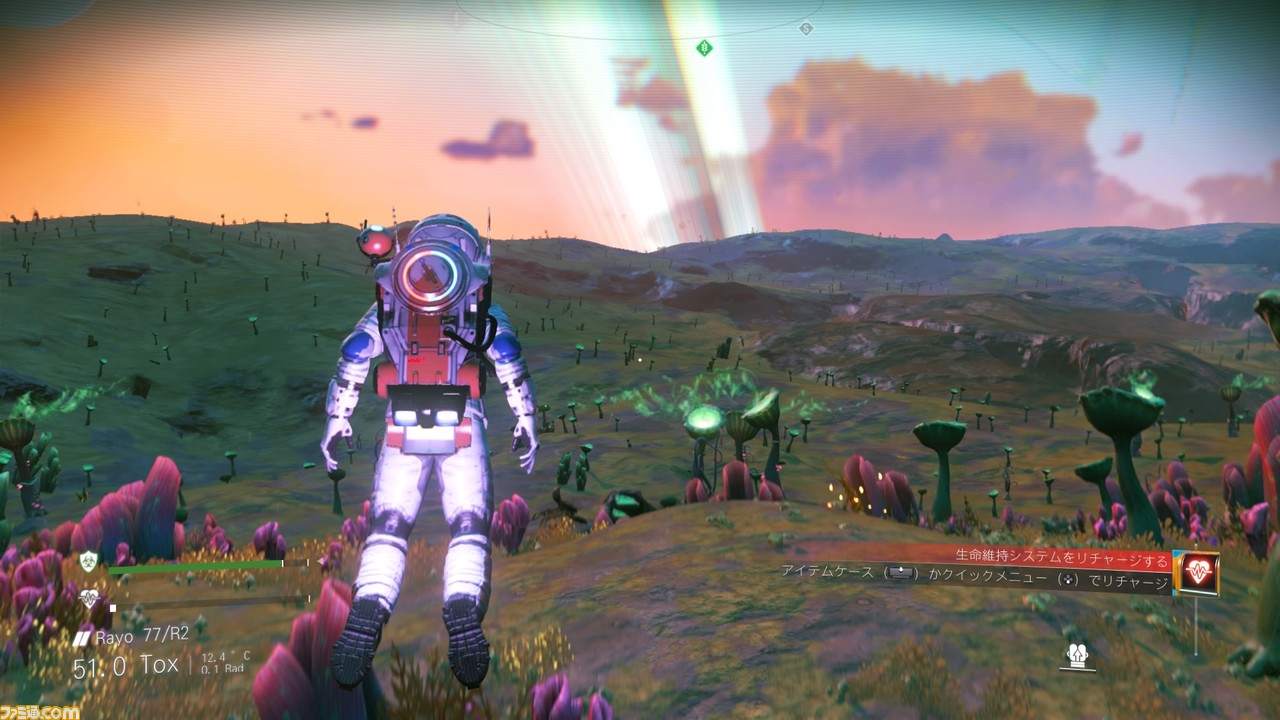 Basically, you can act freely, but there are life support systems and danger defense systems necessary for activities on the planet, and certain items are required to keep them running. Without knowledge, they stop and eventually die. First of all, it is recommended to learn the basics of adventure and proceed with the main mission.
 While traveling in space, you may encounter other intelligent life forms. In this work, the merchant-like "Geek", the belligerent "Vykeen", and the research-loving inorganic lifeforms "Korvax" live in the galaxy, and interact with each other by trading items and listening to requests. be deepened.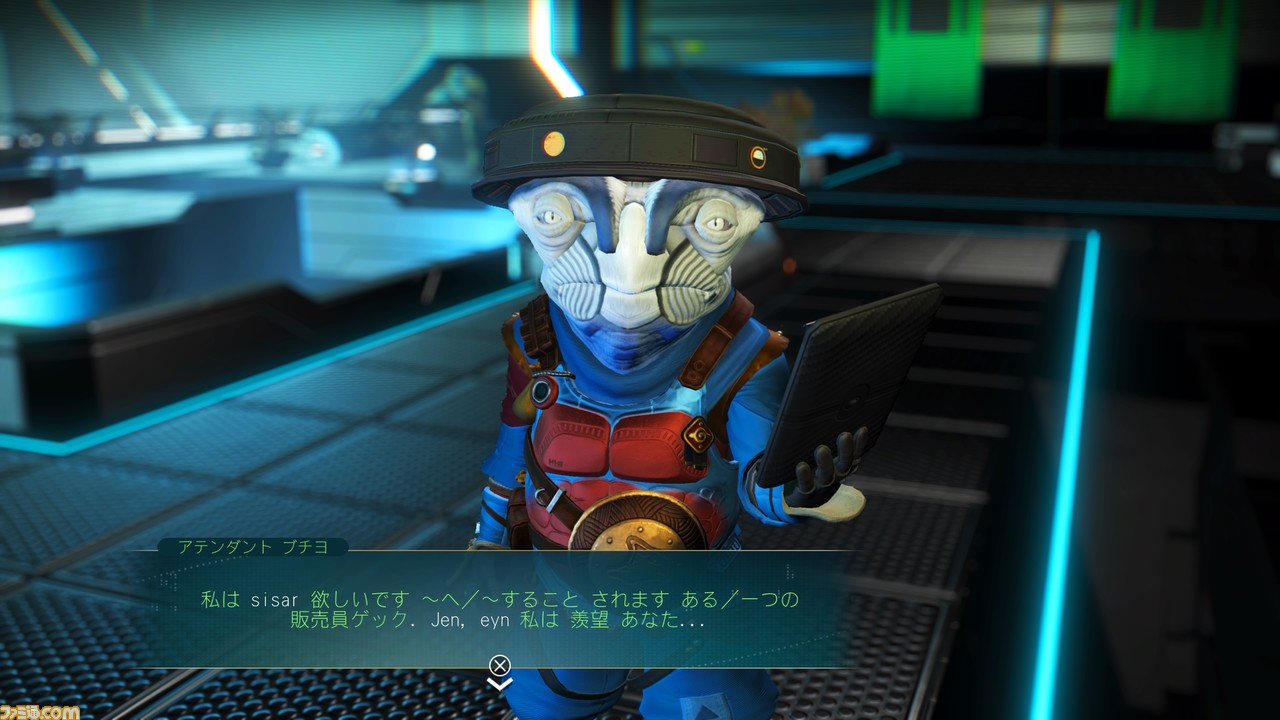 A collection of materials that will immerse you involuntarily
 The best part is exploring. In this work, which travels through the vast universe, it is essential to secure a large number of resources. As I mentioned earlier, the life support system and danger defense system will gradually disappear, fuel will be required to move the spaceship, and items will have to be prepared to set up a base on the planet. Resources are needed in many ways.
 Just collecting resources may feel like a hassle, but that's not the case. There are countless data and item boxes left by our predecessors on the planet. While collecting materials while taking a detour to collect them, you may find yourself exploring for more than an hour before you know it.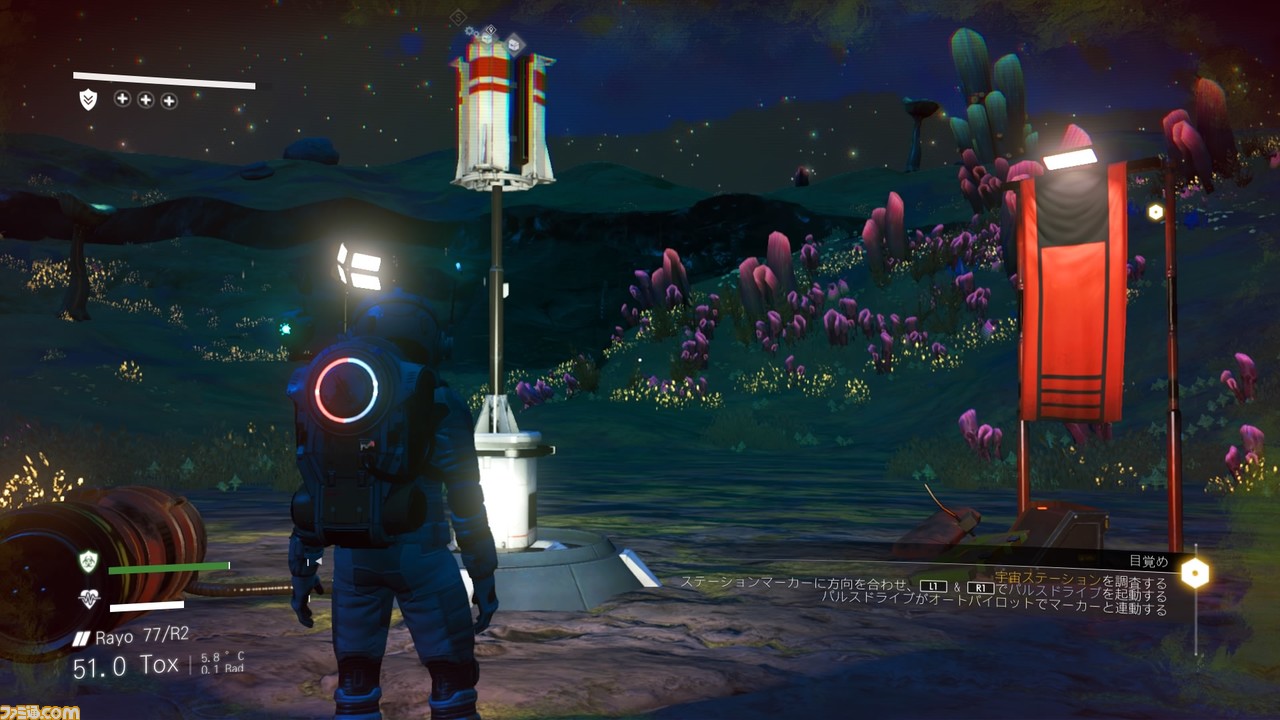 By the way, collecting resources is very easy. You can get resources by burning objects such as rocks and plants that contain the substance you want with the beam emitted by the convenient item "Multi-Tool". It should be noted that if you use the "analysis lens" or "scanner", you can immediately find out what kind of substance the object contains. If you remember the flow of scanning the surroundings with the analysis lens scanner → collecting the items you want with the multi-tool, you can say that you have mastered the basics of exploration.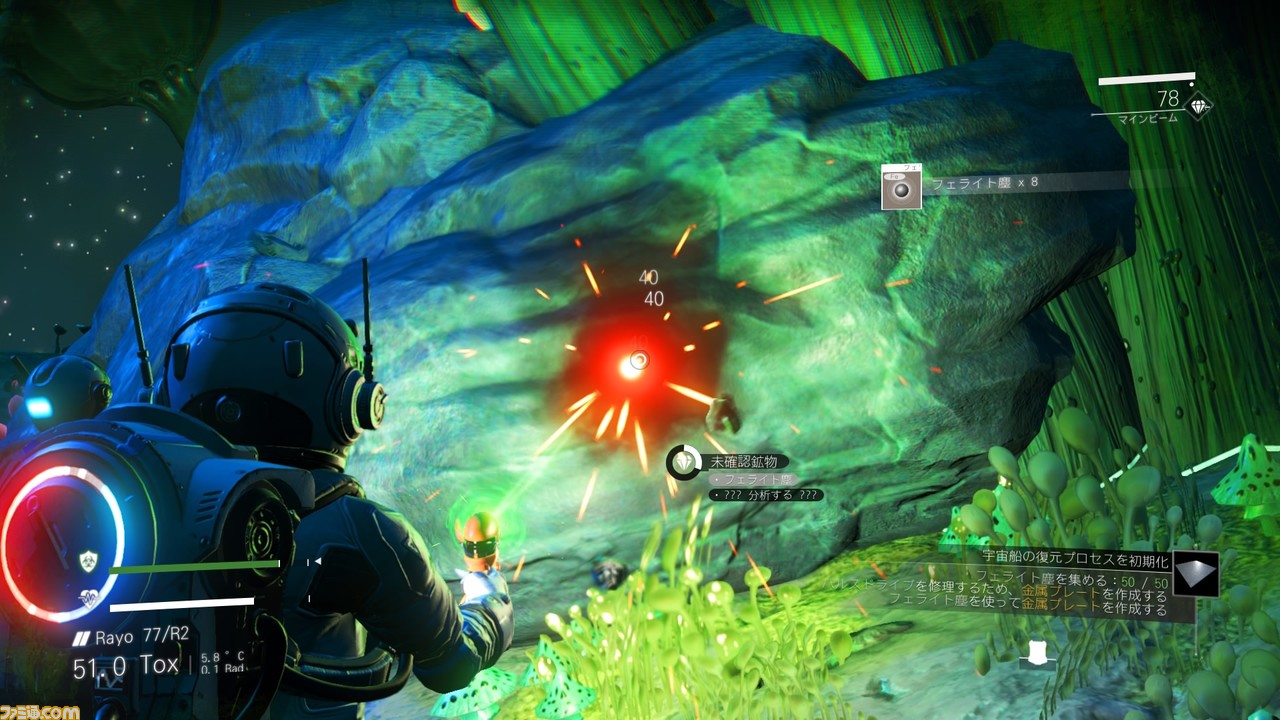 The spaceship is also an element that cannot be removed when talking about exploration. A spaceship is a vehicle that can move quickly through vast areas such as planets and outer space. In addition to serving as a warehouse for storing items, it can be moved smoothly to its destination, making it an extremely reliable presence during exploration. Ships can be obtained by repairing crashed ones, or by negotiating and buying them from creatures at trading posts.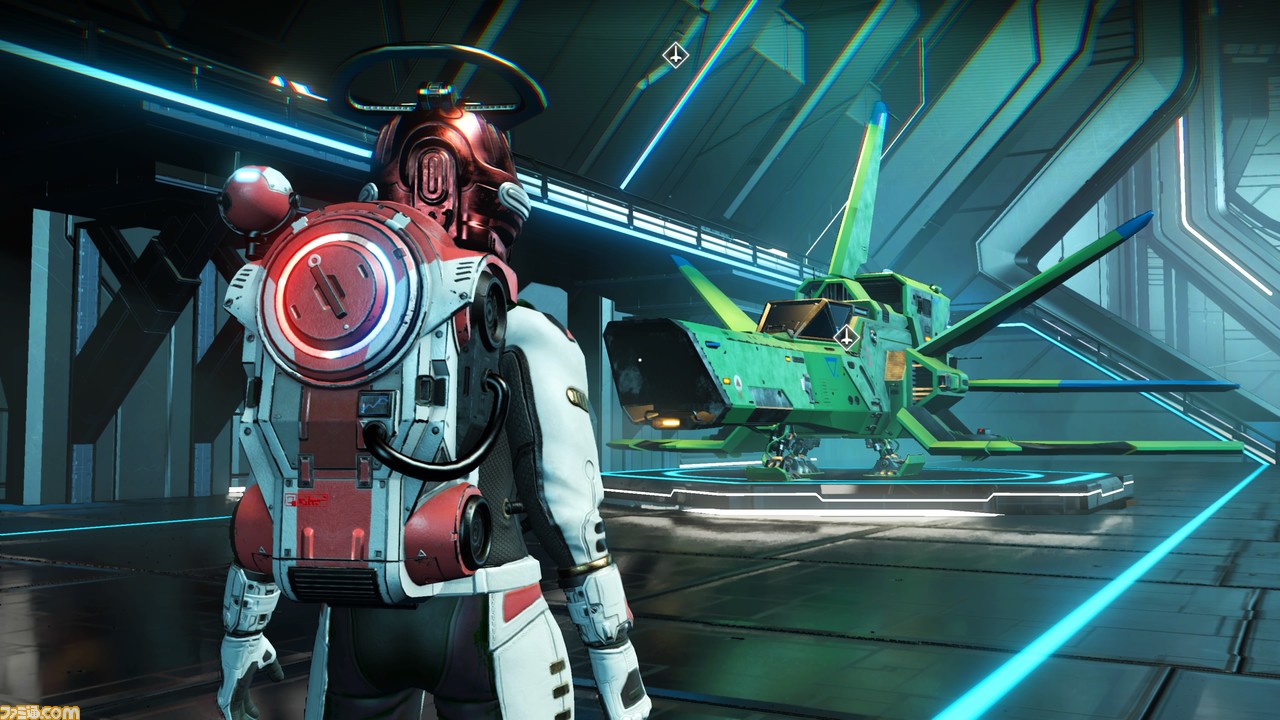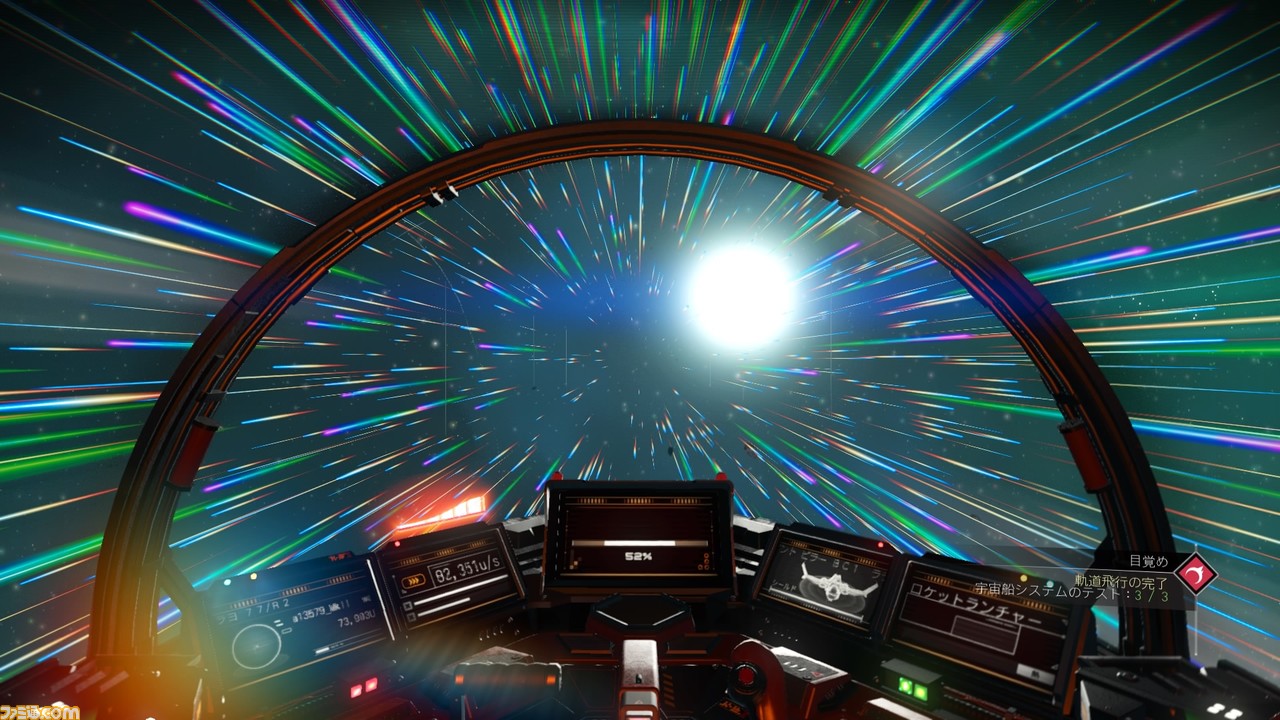 Secure a base and turn a hostile planet into a convenient home
 Landing stars are not necessarily suitable for life. There are many planets that will affect life if you stay for a long time, such as places where you want to explore extremely cold places, scorching places, and places overflowing with radioactivity and poison. At such times, the "base" comes into play. Even in a harsh environment, you can use it as a safe base by installing floors, walls, and ceilings to create a house.
 Objects such as floors, walls, and ceilings necessary for construction are divided into three types: wooden, stone, and metal, and you can build a house with a texture that suits your taste. There are also decorative items such as stickers, posters, flags, and furniture, so one of the ways to enjoy this work is to make full use of such items to build your own house.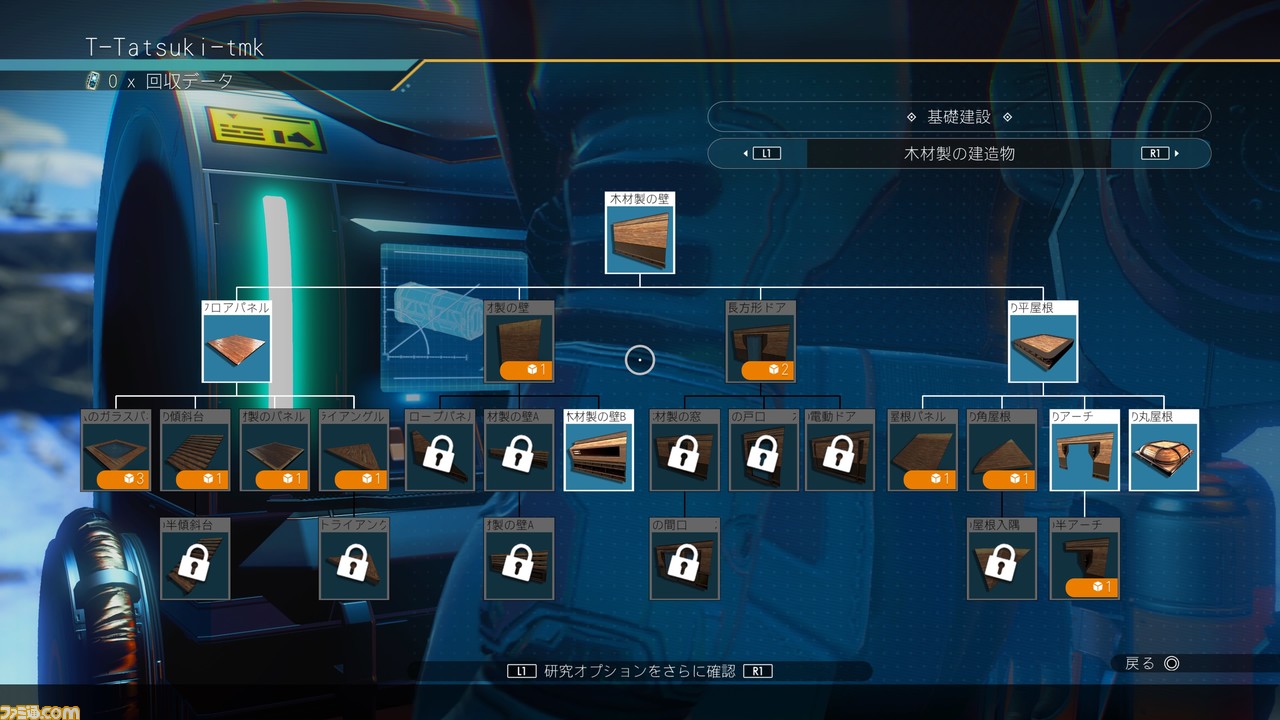 Also, at the base, you can create various objects that are useful for playing. If you place items such as containers to store items, portals that connect bases, and airfields for spacecraft to take off, even harsh environments can be transformed into convenient bases.
Sci-fi action battle like a movie
 In the vast universe, you often encounter and fight threats such as space pirates and mysterious machine lifeforms "Sentinel".
 Space pirates are troublesome beings who attack travelers while traveling in space and attack star trading posts. You will basically fight with them in a spaceship, but a battle like a fighter dogfight will be developed. Chasing behind enemy planes and intercepting them with beam weapons is a pretty exhilarating battle, just like in a science fiction movie.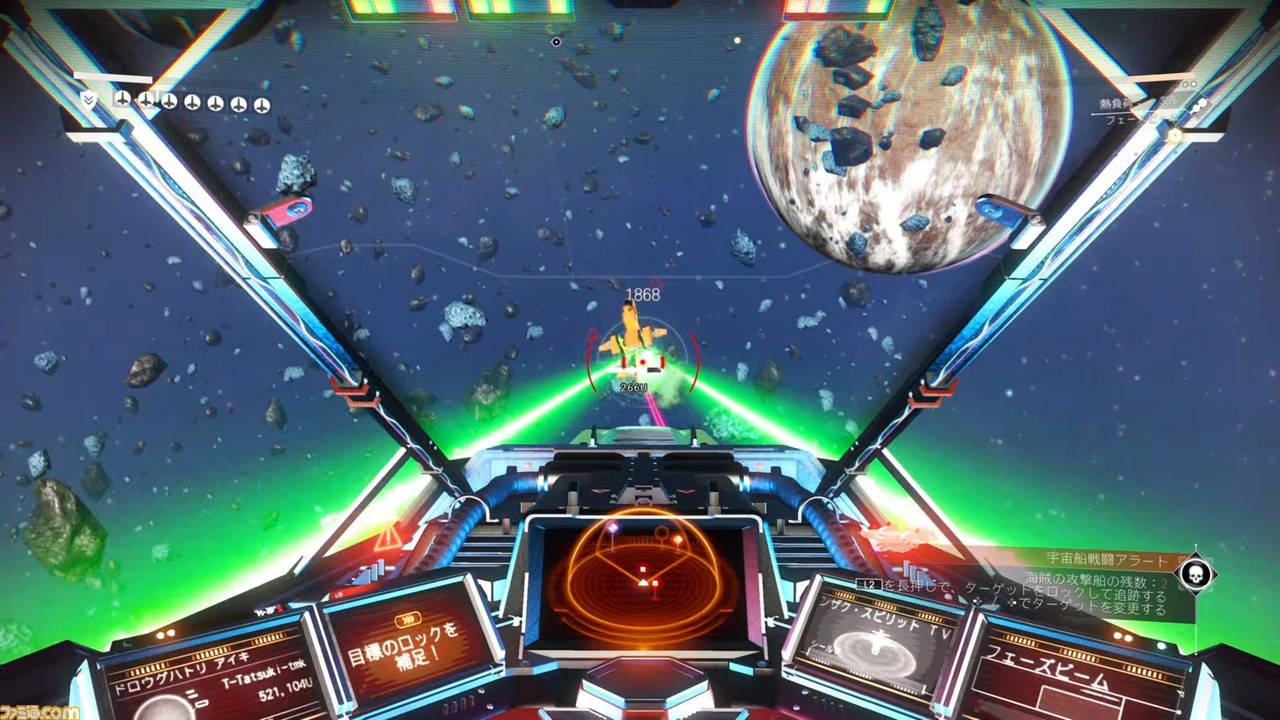 A shootout using a multi-tool develops with the sentinel that appears while exploring the stars. There are machines with various types, such as recovering sentinels and creating barriers. Also, the more sentinels are defeated, the stronger they will be called out, so it feels like a wave battle in an action game. In particular, quadrupedal machines and gigantic humanoid machines are formidable opponents who will immediately come back to you if you fight them head-on.
 In addition, spacecraft and multi-tool weapons can be strengthened by inserting upgrade modules that can be obtained by trading at the space station. It would be a good idea to fully equip yourself and challenge the battle against strong enemies.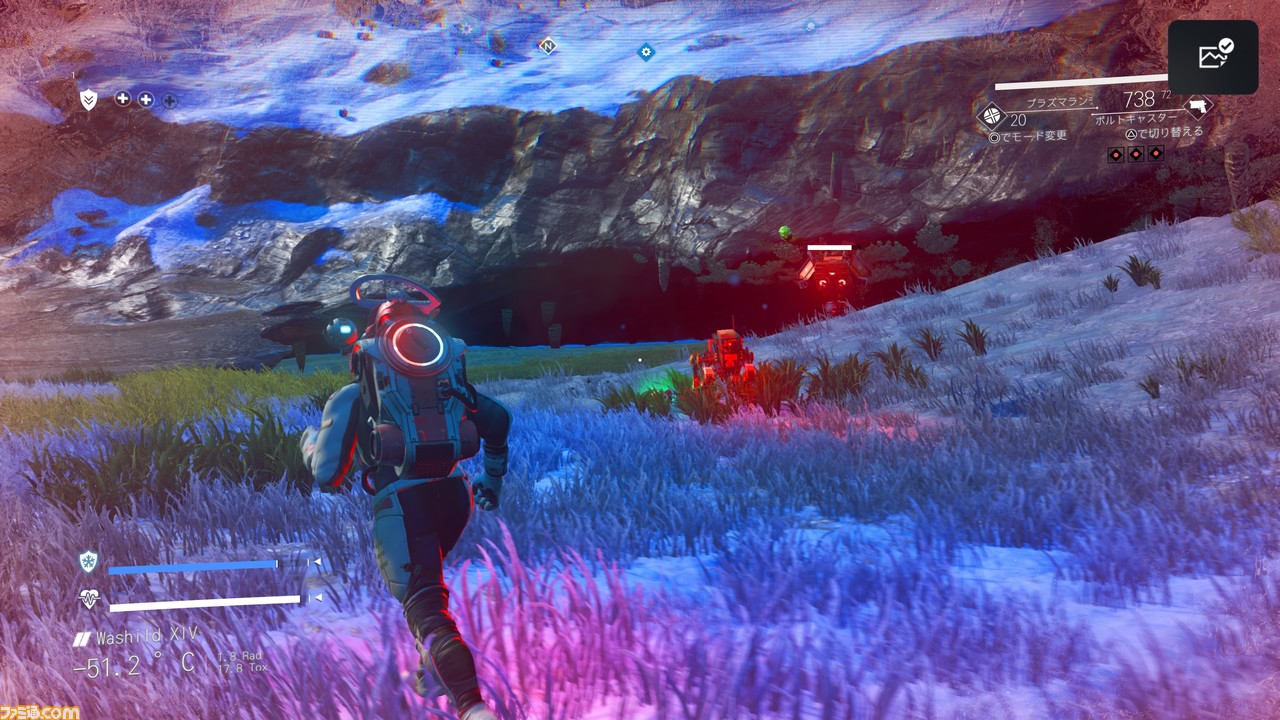 As I mentioned earlier, you can run through the galaxy in a spaceship at the speed of light and explore unknown planets.
 However, since its release in 2016, it has undergone repeated updates, and in 2021, the graphics have been greatly improved, and it continues to evolve day by day. And finally, it became possible to play on Nintendo Switch. If you are interested in a vast space adventure, why not give it a try?