Ask the developers of NBA 2K23. "I just paid attention to the details so that the fans would be satisfied."

The " NBA 2K " series  was developed by 2K as official game software for the world's top professional basketball league NBA. The series has evolved every year, but the latest work " NBA 2K23 " will be released on September 9, 2022, for PlayStation 5, PlayStation 4, Xbox Series X|S, Xbox One, Nintendo Switch, and Steam. was done.
 Here, we asked Eric Benisch, Executive Producer of Visual Concept, which develops the "NBA 2K" series, about the evolution points of the latest work "NBA 2K23".
It's been a great year to bring back Michael Jordan
Mr. Eric Benisch
Visual Concept Executive Producer
――Please tell us about the points you focused on the most when developing the latest title.
Eric There is many things, but please enjoy the background first. As you know, "NBA 2K" is a really big series, so this work "NBA 2K23" is also positioned as a very big work. In developing it, the most important point was to focus on the details and the details.
――What specific details did you pay attention to?
Eric A good example of this is the "Jordan Challenge". Probably my favorite mode in NBA 2K23 this year. If you look at this mode as a whole, it covers every detail imaginable. Every detail imaginable is covered, from how the players look, to the uniforms they wear, to the environments in which they play, to the advertisements.
 In addition, the clothes worn by the audience, the visual filters on the screen, and the production makes you feel like you are watching TV in the 80s and 90s. All of these things come together to give you an experience like no other.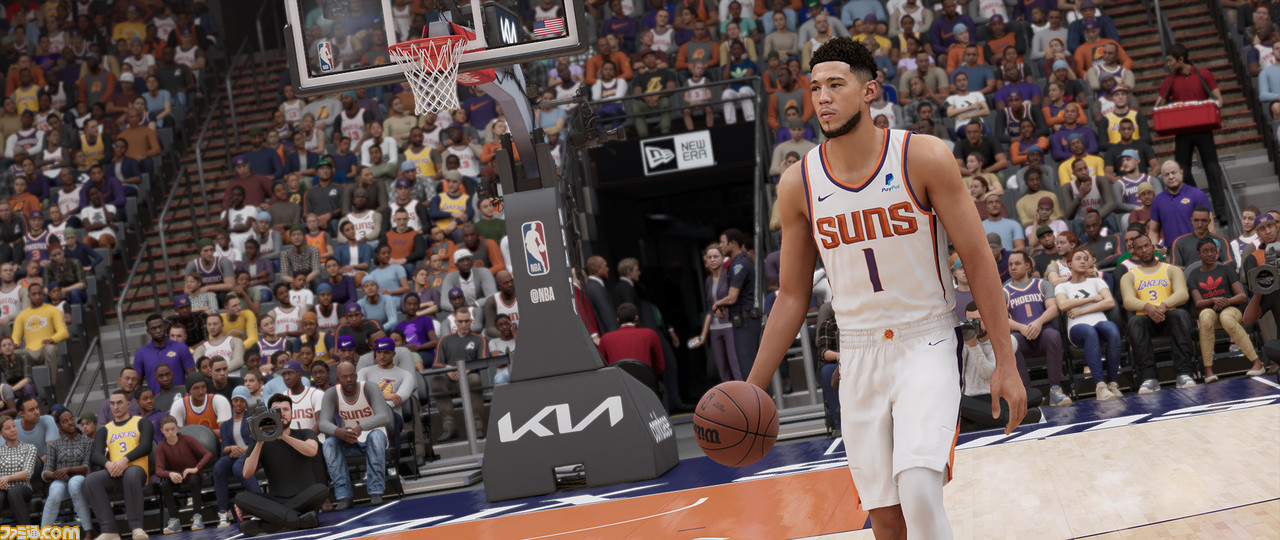 ――You mentioned the "Jordan Challenge", but please tell us why you chose to feature Michael Jordan this time.
Eric "Jordan Challenge" started with " NBA 2K11 ", but the technology has improved dramatically compared to the beginning, so I decided to use it this time because it was "good timing!" It matched perfectly with NBA 2K23. With stunning cutting-edge graphics and a sophisticated gameplay engine, you'll be able to tell the story of Michael Jordan to a whole new generation of fans in ways never before possible.
And, of course, '23' is his jersey number and I would say it was the perfect year to bring him back.
――Please tell us about the appeal of the "Jordan Challenge".
For Eric "Jordan Challenge", I wanted to tell his career and life story through 15 challenges. Story and narrative are big points. I think the "Jordan Challenge" does a great job of telling his career, from his 1982 National Championship at the University of North Carolina to his final shot with the Bulls in 1998.
 In creating the "Jordan Challenge," we interviewed players and coaches who played with him. Phil Jackson, Lakers owner Jeannie Buss, Patrick Ewing, Dennis Rodman, Chris Paul, and more.
Like no other, the "Jordan Challenge" is immersive. I firmly conveyed the living testimony of someone who was close to Michael Jordan.
――How did you choose the 15 challenges you decided to include in the game from among the many achievements of Jordan?
The process of concentrating on Eric 15's challenge was difficult, but we always kept in mind that we wanted to capture the life of Michael Jordan as a basketball player. I chose mainly scenes that fans will be happy with, such as high-quality scenes and legacy scenes that make fans say, "It's NBA legend MJ, isn't it?"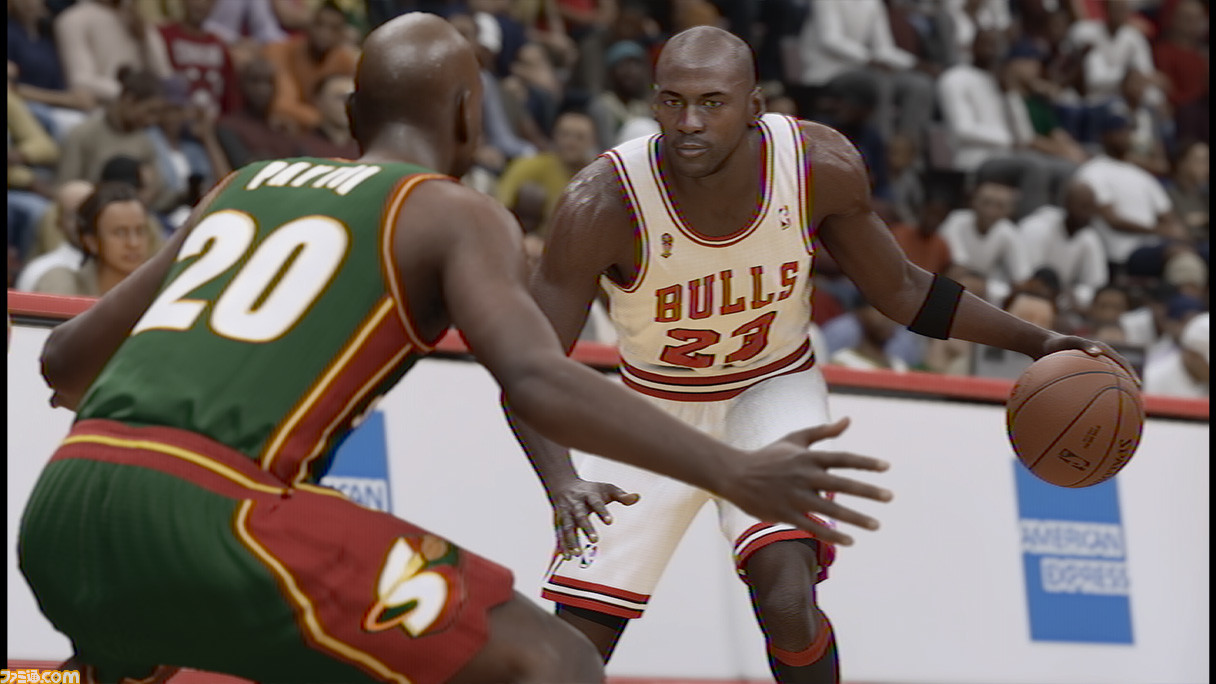 ――Recreating a famous scene seems to be very difficult, but what kind of difficulties did you have?
It was hard for Eric! Speaking of serious things, it's "My Career" mode. Other sports games have modes like 'My Career', but I think 'My Career' in this game stands out from the rest.
 A chance to become an NBA legend, a chance to be an NBA star, and a chance to experience it in an RPG-like format, we offer many gaming experiences in the robust city we built.
――Speaking of the "NBA 2K" series, it's "My Career".
EricI would like to emphasize that this time "My Career" is a very mature "My Career". This work has the largest sense of scale so far, and the range of experiences that can be made in it is wide, and there are many characters, so it's a lot of fun. You can meet many characters. Lots of big-name cameos, like rapper J. Cole and many NBA players, and it's really mature. This is the result of the tireless efforts of the development team.
 "My Career" is constantly evolving. From "My Career" to "My Team" to "My NBA", we are improving every mode of the game every year to make the " NBA 2k " series even better for our users.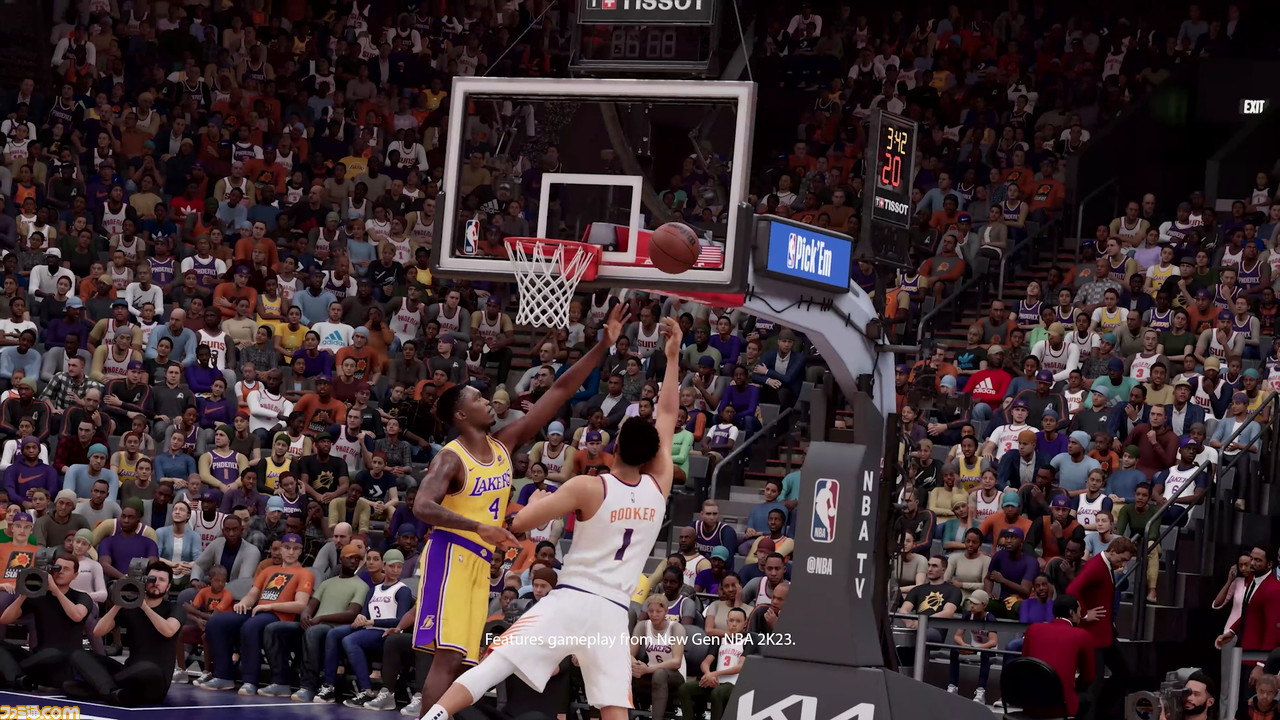 ――The PlayStation 5 version and the Xbox Series X|S version include "The City".
I think the most appealing thing about Eric's "The City" is that it is a living world and you are not alone in it. I'm with hundreds, thousands, tens of thousands of people playing NBA 2K. I see myself going about my daily life, adventuring to build an NBA career, and at the same time seeing other players doing the same, no matter how they dress to express themselves.
And there are different modes, such as basketball games that you can participate in all over the city. It's like an online RPG. There is so much you can do. And seeing other people come to life is a really fulfilling experience.
――Please tell us about the innovation in "NBA 2K23" in "My NBA".
Erik My NBA on PlayStation 5 and Xbox Series X|S is a groundbreaking experience, and we've rebranded the mode called "My NBA Eras."
 Players can enjoy four "eras" that are indispensable for talking about NBA history: the "Magic vs Bird era", "The Jordan era", "The Kobe era", and "the modern". Everything about the roster, logos, and team formations of the era is completely built for the era. With those eras as a starting point, you can play any one of them for another 80 years and rewrite NBA history.
――Lastly, please give a message to the fans of the NBA 2K series in Japan.
Eric As Executive Producer, I would like to sincerely thank the fans of NBA 2K in Japan for their support over the years. The development team has worked incredibly hard to make NBA 2K23 the best NBA 2K ever. And it's all thanks to our fans who continue to give us great feedback. And I would like to say something on behalf of the team. We will continue to make the best sports games!